Map to Address
Reduce order placing time by auto fill shipping address using map marker. Reverse geocoding (Map to Address) plugin with multiple address support

Regular License

The Map to Address Pro is a versatile  WooCommerce Delivery Location Map Picker plugin that greatly enhances the user experience on WooCommerce websites. With its map-based address selection feature, customers can easily fetch their current location and have it automatically fill in the address fields during checkout, making it an efficient autofill shipping address plugin. This not only streamlines the ordering process but also minimizes the potential for address input errors. Furthermore, the plugin offers the convenience of saving multiple delivery addresses for users, making it ideal for those with different delivery locations and a powerful WooCommerce save multiple address plugin. By seamlessly integrating with WooCommerce, it simplifies the shopping experience, reduces order placement time, and ultimately contributes to a more efficient and user-friendly e-commerce environment, with features like shipping address automation and Reverse Geocoding.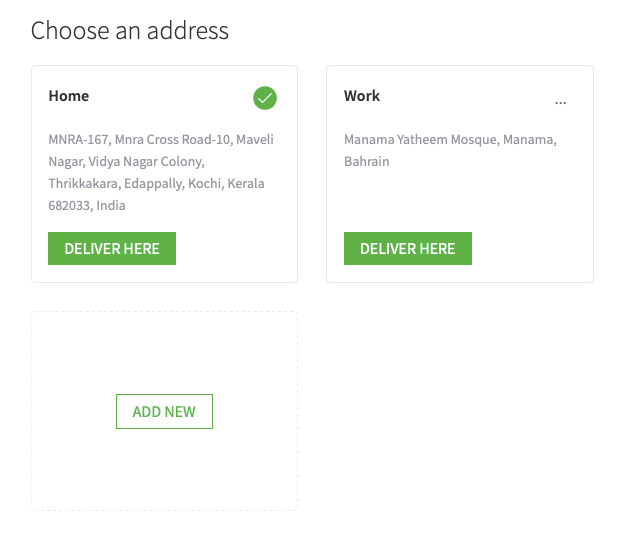 Map to Address plugin, such as the  WooCommerce Delivery Location Map Picker, offer a range of benefits for both e-commerce businesses and their customers. This innovative map to address plugin allows shoppers to easily select their preferred delivery location by leveraging an interactive map, which enhances the checkout experience. By using reverse geocoding technology, the plugin converts map coordinates into a human-readable address format, providing a high level of accuracy. This accuracy is vital for successful order deliveries, reducing the chances of errors. Furthermore, the plugin automates the address input process, serving as an autofill shipping address plugin, thereby saving customers time and simplifying the overall checkout process. Additionally, the convenience of selecting and verifying addresses with a few clicks contributes to customer satisfaction, making it an invaluable checkout address from map plugin for businesses.
One notable feature of this plugin is its support for saving multiple delivery addresses, which is beneficial for those who frequently ship to various locations. This versatility is provided by both a save multiple address plugin and a WooCommerce save multiple address plugin, making it a valuable addition to WooCommerce stores. By streamlining the shipping address input and providing a seamless shopping experience, this plugin offers shipping address automation to store owners, allowing for more efficient operations. Ultimately, this combination of features not only improves the user experience but also increases the likelihood of completed orders and enhances customer loyalty in the highly competitive world of e-commerce.
Fetches current location and autofill address details

Save multiple locations for delivery

Autofill address from map

Choose a delivery address from saved addresses

Clean User Interface

Theme compatible design

Easy to configure

Translation ready

Early access to new updates

Customer support via email

Easy to operate by end user
Note: this is a reverse geocoding plugin.
Reverse geocoding is indeed the process of converting geographic coordinates (latitude and longitude) into a human-readable address, while standard geocoding translates a human-readable address into specific geographic coordinates. Both geocoding and reverse geocoding play vital roles in mapping and location-based services, helping users interact with maps and location data in a user-friendly and intuitive manner. These processes are essential components of various applications, from navigation and delivery services to location-based apps and mapping platforms.
This plugin substitutes the traditional order-placing experience on your checkout page. 
SG Map to Address Documentation.
Was this documentation helpful?
---