5 Best WCFM Addon Plugins to Further Improve Your Store's Built-In Functionality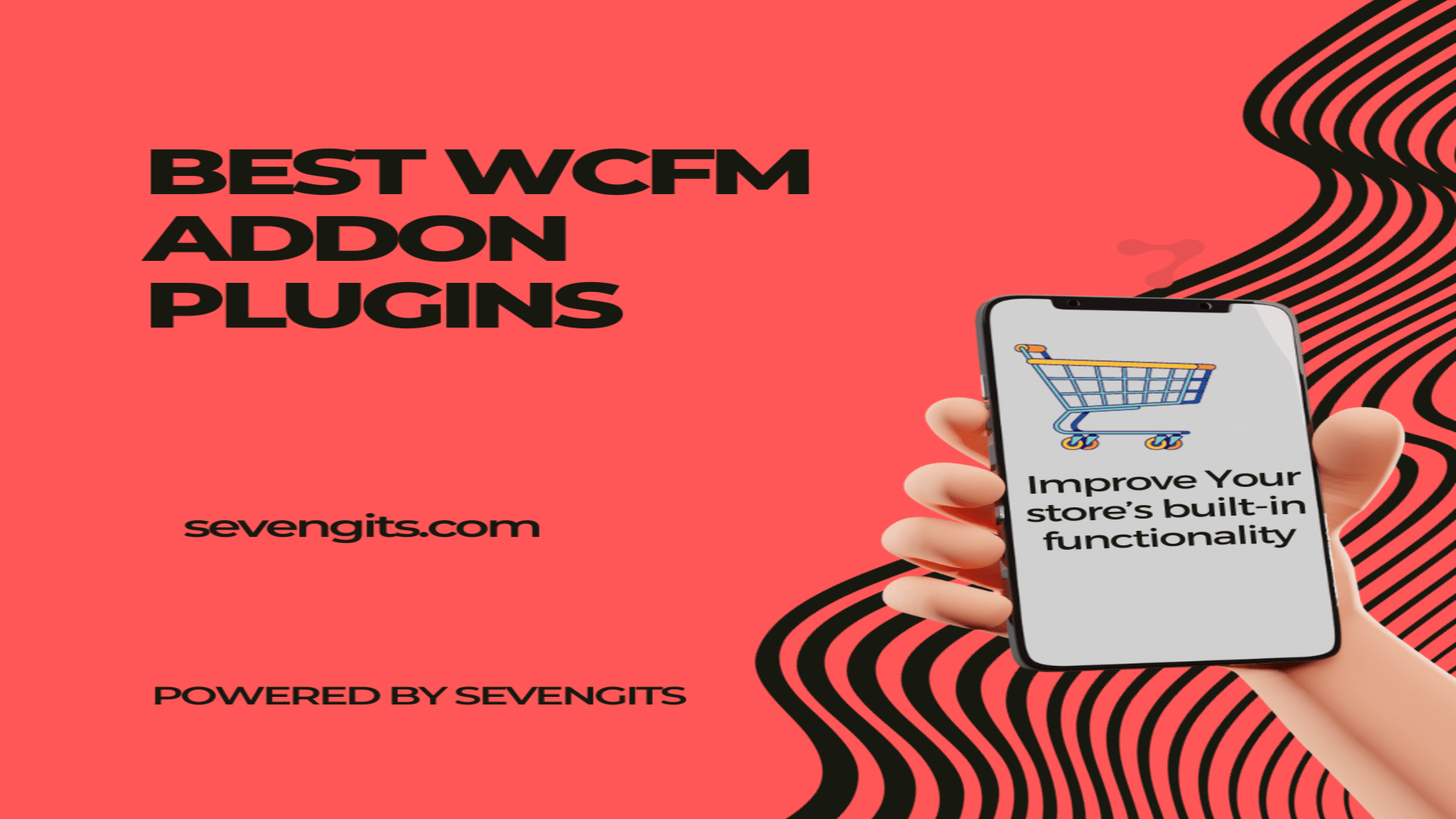 WooCommerce Multivendor Marketplace (WCFM) is a popular e-commerce solution for creating multi-vendor marketplaces with WordPress. There are several addon plugins available to enhance and extend the functionality of WCFM. Here are five of the best WCFM addon plugins to improve your store's built-in functionality:
Order Approval for WCFM plugin allows wcfm market place vendors to approve or reject the orders placed by customers before payment is processed.
The "Order Approval for WCFM" plugin, also known as the "WCFM Order Approval Plugin," delivers numerous advantages within the "WooCommerce Multivendor Marketplace" powered by the "WCFM Marketplace Plugin." It enhances vendor-customer relationships, fosters vendor accountability, streamlines operations, reduces costs, and provides a competitive edge. With its transparent and customizable order approval process, this plugin ensures trust and control for both vendors and customers in the WCFM Marketplace Plugin.
Main Features
Vendor-Centric Control: Gives vendors the authority to examine and approve orders.
Processing payments in a transparent manner only after receiving vendor consent builds trust.
Integrates seamlessly and simply with the WCFM Marketplace Plugin.
Customizable Approval Criteria: Vendors may establish standards specific to their enterprise.
Effective order communication: Integrated vendor-customer communication channel.
Reduced Order Cancellations: Gives merchants the tools they need to limit cancellations and avoid overselling.
Vendors control the payment processing process to make sure that payments match approved orders.
Comprehensive Order Management: For effective tracking and processing, centralize order management.
Know More Visit :
Let your vendors manage their product delivery by their own delivery team. With this addon, your vendors can now add an unlimited number of delivery persons, assign a delivery person to an order, and get instant delivery notifications; everything from their dashboard. Easily and Smoothly.
As you will install this addon to your site a new menu will be added to your WCFM Dashboard – Delivery Boys.You may add/manage your delivery persons from here.Off course, vendors will have own set of delivery persons.
Know More Visit :
Enhance your Front-end Manager to the next level. More options, more filters, more reports – in one word a lots of more power in your hand and everything from live site front-end.
Main Features
Support Tick Module – each vendor will have their own store wise tickets
Bulk Stock Manager – now manage your all products stock at a single click
Shipping Tracking
Message Board – even work as vendor-admin chat board
WCFM – WPML integration – create translated product live from site front-end
Products for Listings – now create products and listings at the same time
Vendor Verification – Verify your vendors
Custom Badges – Create and assign any custom badges to your vendors
Know more Visit :
Upgrade your Store Products to the next level and off-course from live site Front-end. Smartly and Elegantly.
WooCommerce Frontend Manager – Product HUB will going to give you the most easiest and elegant way to create most complex WooCommerce products and product components from live site frontend.
Know more Visit :
Categorize your Store Vendors and assign Capabilities as per their segment requirements. Additionally you will have support of Shop Managers and Staffs. Vendors will have their own Group of Staffs. WooCommerce Frontend Manager – Groups & Staffs will going to give you the most easiest and smartest way to control over your store Vendors, Managers and Staffs. You will even categorize your store vendors and may assign them different set of features. In one word, WCFM Groups & Staffs will turn your Multi-Vendor Marketplace into Multi-Vendor-Type Marketplace
Know more Visit :
if you're running a multi-vendor marketplace with WooCommerce Multivendor Marketplace (WCFM) on your WordPress site, you can significantly enhance and extend your store's built-in functionality with the right WCFM addon plugins. The five WCFM addon plugins mentioned in the previous response are among the best options to consider. Whether you need advanced shipping options, frontend management tools, staff and group management, booking capabilities, or streamlined product import/export features, these WCFM addon plugins can help you create a more powerful and efficient multi-vendor marketplace tailored to your specific needs. Choosing the right combination of addons can boost the functionality of your online store and provide a better experience for both vendors and customers.
Was this documentation helpful?