5 Best Dokan Addon Plugins to Further Improve Your Store's Built-In Functionality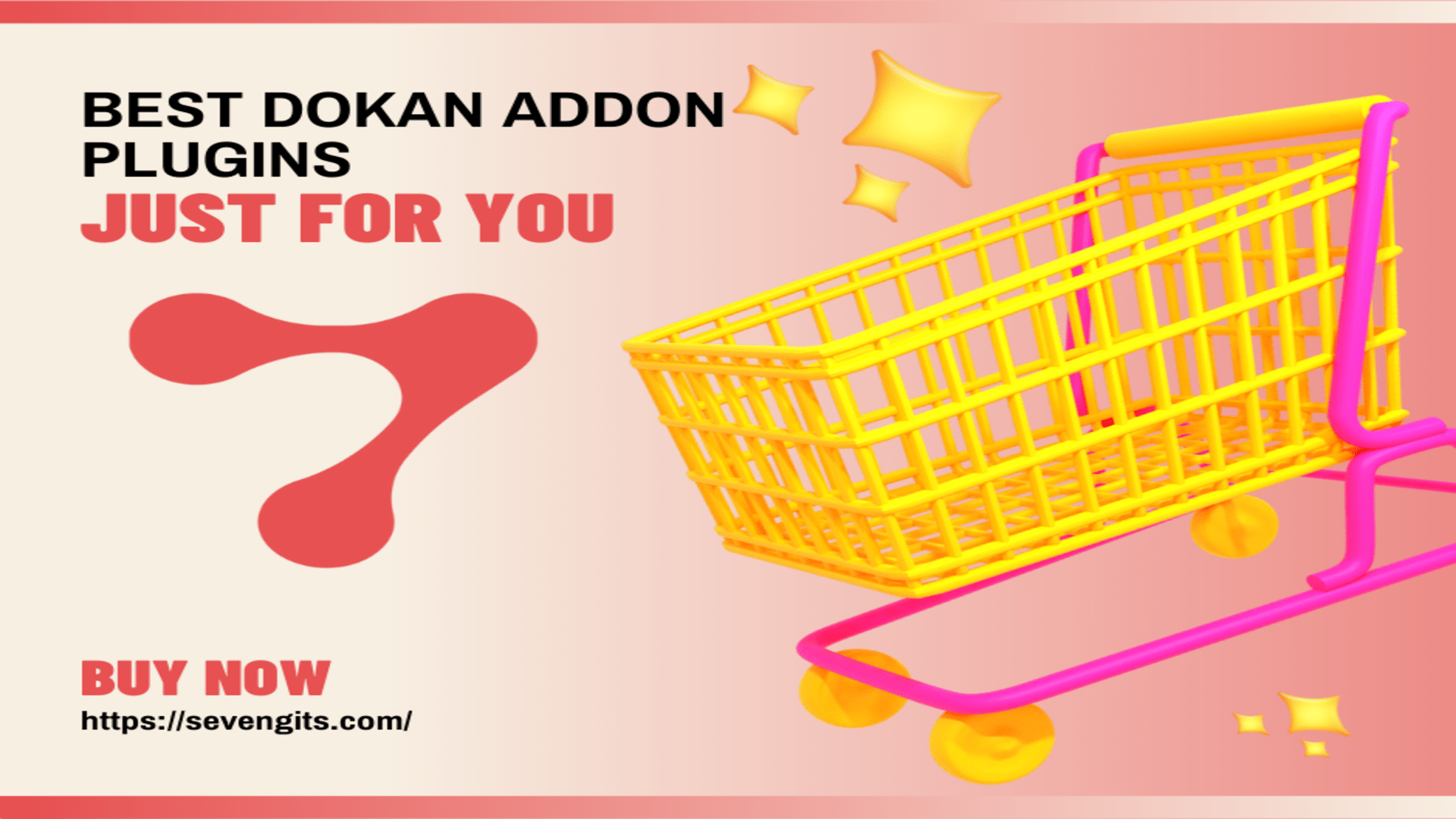 Dokan is a well-liked multi-vendor marketplace solution that comes with a full feature set. However, incorporating addon plugins becomes crucial if you want to take your multi-vendor business to the next level and meet particular needs. We'll look at the top five Dokan addon plugins in this blog, which can greatly enhance the built-in features of your business.
Dokan Order Approval plugin allows vendors to approve or reject the orders placed by customers before payment is processed.
This plugin is helpful and we recommend it to be installed on all WooCommerce websites. It provides an option to receive orders without any payment.
The customer only has to make the payment, if the shop owner or vendor accepts the order. This is a pre-order system and it can rectify the unnecessary refunds. Shop owners can automate inventory management and save a lot of time.
Vendor Order Approval plugin is really helpful if you have an eCommerce store with multiple sellers. Vendors and shop owners will get more control over their inventories and can automate the type of purchase.
Inventory management for vendors will be easy after installing this vendor approval for orders plugin or Dokan Order Approval
Main Features
Theme compatible design
Translation ready
Easy to configure
Translation ready
Early access to new updates
Customer support via email
No extra charges for the end user
know more visit :
2. Dokan WooCommerce Booking
Vendors may create bookable products with this fantastic module, and customers can personalise their booking orders. This makes it simple to create marketplaces for appointment-based services, vehicle rentals, etc.
Main Features
With this, you will get to use multiple time blocks for bookable products. It is highly likely to enhance the possibilities of sales.
Using this module you can use tags and categories like regular products. It will help you to manage the products easily.
Buffer Time Between Bookings
Bookable products need some break in between. With this tool, you can have a buffer time from the finishing of one event to the start of another.
Guest Limits and Resources to Bookings
By using this tool you can set limits of the maximum number of guests and resources to bookings. It helps the organizers maintain their comfort zones.
Know More Vist : https://dokan.co/wordpress/modules/woocommerce-booking-integration/
3. Dokan Simple Auctions
Want to give your merchants the option to sell their products through auctions? The dashboard of Dokan now features the WooCommerce Simple Auctions plugin!
Main Features.
Create a Marketplace for Auctionable Products : With this module,you can create a marketplace exclusively for auctionable products . It may help you to gain popularity in different niche markets of auctionable things
Sell Auctionable Products Side-By-Side With Regular Ones : It is also possible with this superb tool sell auctionable products along with regular products. Vendors may make a good amount of revenue if they can find a good auctionable product.
Know more visit : https://dokan.co/wordpress/modules/dokan-simple-auctions/
4. Dokan Product Enquiry
Allow your visitors and customers to contact vendors about the product from a product page with this module. This will let customers/visitors send an email inquiry to the vendor asking questions.
Main Features
Show A Separate Contact Form RightInside the Product Page : Allow Vendors to place a contact form separately in their product page so that customers can ask their questions directly from the frontend.
Easier Query Feature for Old Customers : If any of your old customers have a query for any of the vendors, the system automatically detects their name and email, saving valuable time.
Don't Be In the Dark About Who Asked the Question : Sometimes a new customer might forget to provide their contact details. This problem is easily tackled with the product enquiry module
Know More Visit : https://dokan.co/wordpress/modules/product-enquiry/
Most of customers have pre-purchase questions before buying products, Sometimes customers want to buy many products and would request a quote and ask for discounts.. and they need to get informed as soon as possible, That's why we have created "WooCommerce Order On Whatsapp" for Multi-Vendor, It allows customers to contact vendors and chat with them via Whatsapp directly from products single pages to their mobiles..
Know More Vist : https://codecanyon.net/item/woocommerce-order-on-whatsapp-for-multi-vendor/
Was this documentation helpful?